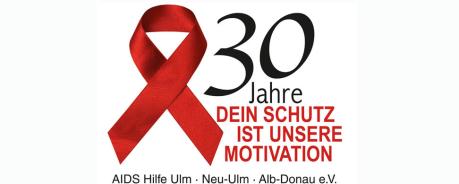 The purpose of the Ulmer AIDS-Hilfe is to support HIV-positive and AIDS-afflicted people in coping with their life situation, as well as helping to prevent further infections through educational work. The work is done by six employees and twenty-five volunteers in different working groups. The association finances itself by public subsidies, donations and own income. The registered association is recognized as particularly worthy of support. We offer advice, counselling, assistance, and HIV prevention activities. At our checkpoint clients can get tested for HIV and other STIs. The AIDS-Hilfe Ulm / Neu-Ulm / Alb-Danube e.V. was founded on 22.07.1987 by 44 founding members as a recognized charitable association. The reason for the foundation was the death of a friend suffering from AIDS, as well as the first self-help group meeting of HIV-infected people at the Department of Medical Psychology of the University of Ulm under the direction of a physician and a psychologist. On 10 December 1987, the AIDS-Hilfe moved into the premises in the Furttenbachstr. 14 in Ulm. In 2010, another apartment was rented adjacent to the existing rooms and connected to the old premises. The tax office responsible for the AIDS-Hilfe is Ulm. The AIDS-Hilfe is with the current exemption decision from 30.05.2018 recognized as a charitable social institution. Donations and membership fees are tax deductible. You will find our current annual report in the materials section as a PDF document for download.
Karin Rueß
Verwaltung
Geschäftsstellenleitung
Betriebswirtin/VWA
Leitung der Geschäftsstelle. Zuständig für: Finanzen, Bürokommunikation, Fundraising, Berichtwesen, Mitgliedschaft und Mitarbeiterverwaltung.