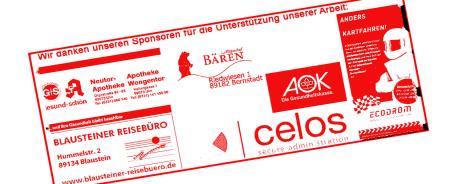 Through you as a sponsor many events, such as the Rosenmontagsball or information booths at IDAHOBIT or CSD, are supported by your company name. In return for your help, your company logo will be on event-related advertising material and on our sponsorship page.

Bernhard Eberhardt
Prävention
Öffentlichkeitsarbeit
Diplom Sozialarbeiter (FH)
Präventionsveranstaltungen, Aktionen zum Welt-AIDS-Tag, Presse- und Medienarbeit, Internetseite
Karin Rueß
Verwaltung
Geschäftsstellenleitung
Betriebswirtin/VWA
Leitung der Geschäftsstelle. Zuständig für: Finanzen, Bürokommunikation, Fundraising, Berichtwesen, Mitgliedschaft und Mitarbeiterverwaltung.

Dieter Borst
Area of ​​responsibility:
Finance / Staff / Administration / Ela/Support / Consulting