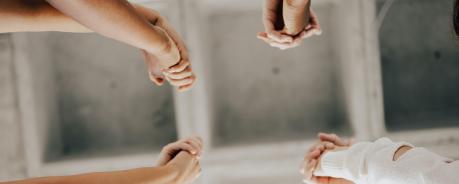 We give advice on HIV/AIDS, sexually transmitted infections (STIs), opportunities for getting tested as well as on sexual health.
Our advising is free of charge and anonymous. 
Orientation

Dealing with an HIV diagnosis

Living with HIV

Finding of and accompanying to

Authorities

Physicians

Further support depending on individual needs

Self-help offers
In fact, today HIV is a chronic disease that in most cases can be treated very well with medication over many years.
Assistance in own flats

Assistance in the shared flat of the Ulmer AIDS aid
Regular self-help offers take place in our offices, at which those affected, their relatives and volunteers can meet and exchange themselves with each other in a protected setting.
Café Diversity (weekly)

Spätstück [Late Breakfast] (every second Sunday of each month)

Recreation offers

Medical information events (once a year)
Simply give us a call, if you are interested.