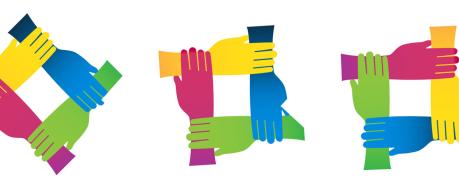 Do you like what we do, and do you want to support us? You do not want to just make a donation, but you do not have time to volunteer with us? If you answer these questions with "yes", becoming a member of our non-profit association is the very thing for you. Being a member of the AIDS-Hilfe Ulm means that you pay a membership fee, which is tax-deductible, and you have a vote on decisions at the members' meeting. Furthermore, you can participate in the election of the board and even run for the board giving you a stronger say in the future of the association. 
Downloads
Karin Rueß
Verwaltung
Geschäftsstellenleitung
Betriebswirtin/VWA
Leitung der Geschäftsstelle. Zuständig für: Finanzen, Bürokommunikation, Fundraising, Berichtwesen, Mitgliedschaft und Mitarbeiterverwaltung.

HP Moravetz
Area of ​​responsibility:
Rainbow team and member support